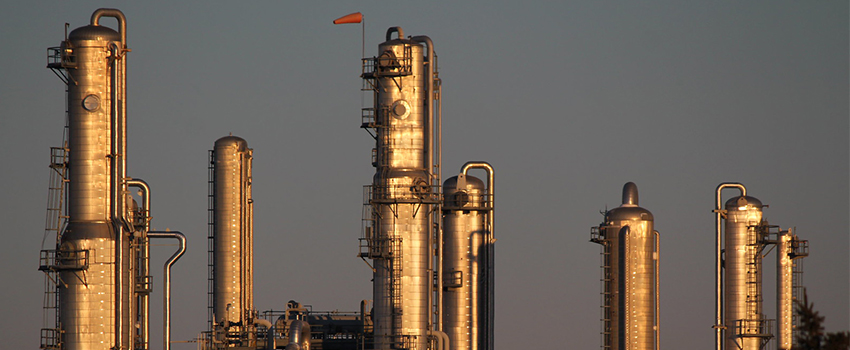 What do chemical engineers working in robotics and manufacturing do?
Chemical engineers use their knowledge of physics, math, chemistry, materials & energy balances, thermodynamics, kinetics, and transport phenomena to transform raw materials into useful products. Their roles typically entail designing new processes, improving existing ones, reducing manufacturing costs and developing new products.
What problems are chemical engineers trying to solve in robotics and manufacturing?
Chemical engineers design, build and analyze manufacturing processes ranging from nano- and molecular-scale systems to mass-production facilities the size of city blocks. In the lab, ChemE's are increasingly employing robotic high-throughput instrumentation to streamline the development of new materials.
Historically, chemical engineers solved problems in manufacturing at large scale products such as fuels, plastics, food ingredients and more. Now, chemical engineers are also involved in making new formulations for all kinds of complex products including cosmetics, biomaterials.
While a chemist might be able to make any one chemical involved in product formulation, it takes a chemical engineer to understand the complex interactions that develop between all the materials that come together in a final consumer product and to optimize these interactions to make a product with a specific property. Some problems include:
How do we transform low value materials into high value products?
How do we make this product in a scalable manner without a negative impact on the environment?
Can we optimize this process to be more economical, environmentally friendly, and safe?
How can we use nano or micro robots and sensing devices to make our world safer, healthier, and more efficient?
How can we reformulate mixtures to concentrate them, reducing shipping impacts, while maintaining quality and stability?
Where do ChemE alumni go to work in robotics and manufacturing?
Common employers:
Intel
Micron
Boeing
IM Flash
Clearwater Paper
International Paper
PepsiCo
Starbucks
W.L. Gore
Talking Rain
Common titles in industry:
process engineer
project engineer
test engineer
manufacturing engineer
quality engineer
procurement engineer
Student opportunities & project examples in ChemE
Options, Focus Areas, and Curriculum Plans
The ChemE core curriculum prepares students for a career in manufacturing. For more in-depth options, see the Polymers, Composites, Colloids, and Interfaces focus area.
Undergraduate Research
Since manufacturing is central to much of chemical engineering, research in any lab will have some exposure to questions of manufacturing and robotics. Some professors have particular interest, such as Prof. Hugh Hillhouse, Prof. David Bergsman, Prof. Jun Liu, and Prof. Dan Schwartz or with any of our faculty advancing solutions in Advanced Materials & Interfacial Engineering.
Student Organizations
UW Brewing and Distilling Club
Student Projects and Capstones
Every capstone in the department has an emphasis on large-scale design and manufacturing. Students can also participate in an industry capstone project or in the Engineering Innovation in Health program. Examples:
Talking Rain sponsored capstone (2021)
Modular distributed ammonia synthesis in the U.S. corn belt (2020)
Polydrop (2014)