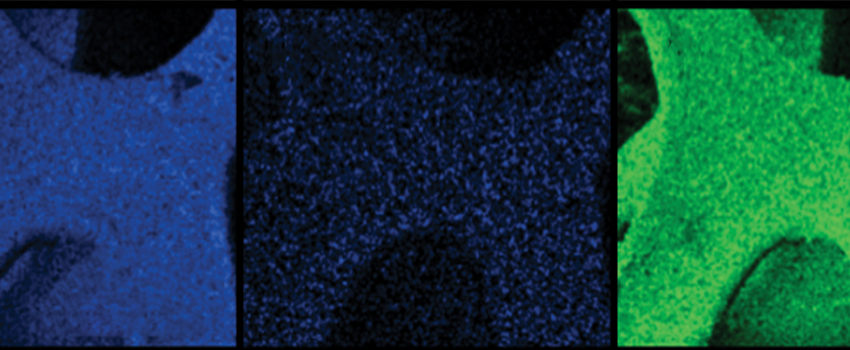 Overview
ChemE researchers are developing the materials, devices, and systems necessary for meeting pressing energy challenges like climate change and rapidly increasing demand. As such, our work is vital in the transition to a decarbonized economy. Our faculty have a long track record of excellence in electrochemical systems, and are driving innovation in photovoltaics, batteries, fuel cells, and electronic polymers.
Image: Energy-dispersive spectroscopy (EDS) of iron doped nickel hydroxy foam (Fe-NHF) electrocatalyst used in direct methanol fuel cells, direct urea fuel cells, and urea removal from dialysate. Created by Kelly Carpenter
Research Topics
Photovoltaics
Batteries
Fuel cells
Electronic polymers
Electrochemical systems
Energy systems integration
Featured Research Clusters
Energy conversion processes
Faculty: Adler, Cao, Pfaendtner, Schwartz, Stuve
We examine processes related to electrochemical energy conversion in batteries and fuel cells, both experimentally and computationally. Our expertise encompasses fuel-cell and electrolysis-cell electrocatalysis; electrode reactions in batteries; battery management and diagnostics; and ion transport in solid polymer electrolytes.
Materials for photonic and electronic energy conversion
Faculty: Bergsman, Cao, Hillhouse, Holmberg, Jenekhe, Pozzo
Solar cells, batteries, electrocatalysts, and flat panel displays depend critically on the structure and composition of nanomaterials for improved efficiency, power, and durability. Our research enables new technologies based on novel reacting systems and new families of devices such as flexible batteries and displays.
Large scale energy storage and utilization
Faculty: Liu, Schwartz
We investigate how to meet electricity needs at the grid level through a wide variety of clean energy sources (wind, solar, hydro, and nuclear) and design effective charging stations and on-board batteries for fleet vehicles such as buses.
Campus Opportunities
Clean Energy Institute
CEI supports the advancement of next-generation solar energy and battery materials and devices. The institute offers a graduate fellows program and the Clean Energy Bridge to Research REU, among other training opportunities.
Washington Clean Energy Testbeds
The Testbeds are a 15,000 square foot laboratory and collaborative workspace that enables start-ups and established businesses open access to state-of-the art R&D facilities. The Testbeds provide access to the instrumentation, training, and expertise necessary to scale next-generation clean energy devices and systems.
Clean Cookstoves Lab
The Clean Cookstoves Lab focuses on the testing, design, and development of low-emission, high-efficiency wood burning cookstoves. Its work centers on increasing heat transfer efficiency and reducing pollutant emissions from natural draft cookstoves and applying these results to create cleaner, safer cookstoves.
Chem-E-Car Team
Undergraduates can compete in the American Institute of Chemical Engineers' annual Chem-E-Car Competition. Students design and construct a car powered by a chemical energy source, that will safely carry a specified load over a given distance and stop.
Coming soon: the multimillion-dollar Center for Advanced Materials and Clean Energy Technologies
Featured Projects
Lilo Pozzo led a collaborative effort to bring low cost and resilient energy systems to health clinics and residents in rural Puerto Rico in the aftermath of Hurricane Maria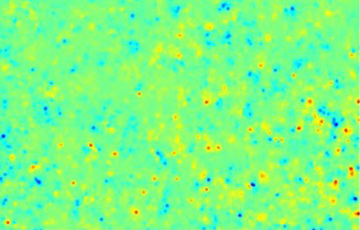 With a grant from the DOE's Solar Energy Technologies Office, the Hillhouse Group is using advanced machine-learning algorithms to generate a predictive model of degradation for perovskite solar cells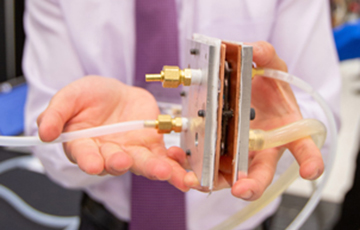 For an award-winning senior capstone design project, a group of undergraduates developed ElectroSolar Oxygen: a solar-powered electrolyzer cell that produces medical-grade oxygen