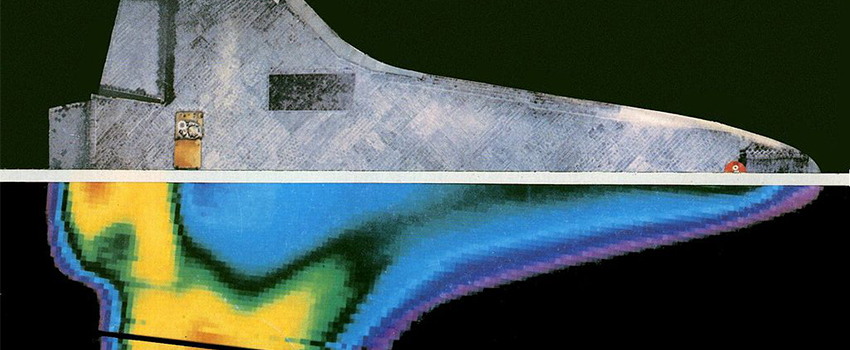 What do chemical engineers working in air and space do?
Chemical engineers use their knowledge of physics, math, chemistry, materials & energy balances, thermodynamics, kinetics, and transport phenomena to transform raw materials into useful products. Their roles typically entail designing new processes, improving existing ones, reducing manufacturing costs and developing new products.
Innovations made by chemical engineers cut across the air and space sector. Chemical engineers are well-prepared to calculate the loss of material on re-entry vehicles, the propulsion or thrust of rocket engines, and the jet fuel sprays in a combustion engine. They use their understanding of phase transfer and the equations of state for pure chemicals and mixtures to improve and develop fuel systems. Additionally, the chemical engineering approach to development, and manufacture of advanced materials is key throughout air & space design.
Why study chemical engineering if I'm interested in Air & Space?
Chemical engineering covers all of the basics for Air & Space in depth within the curriculum, particularly with a full year of thermodynamics, individual mass, energy and heat transfer courses, as well rigorous coursework on how to calculate non-trivial phase transfer and mixtures of chemicals. These cover the historical perspectives of air and space, but chemical engineering is also tremendously useful in advanced space technologies-whether it be nanofabrication of materials for satellites, electrospray thruster systems (ionic liquid fuels), or membrane systems for purification of water/air in off-earth life systems, a critical feature in the ISS and other space environments.
Chemical engineering not only teaches these truly physical fundamentals, but focuses on how to develop them at small bench/lab scales and then scale them to larger processes, unlike any other engineering field. Chemical Engineering also provides many of the fundamental skills required for the complex computational programming/numerical simulations that is a cornerstone in the air & space industry with good introduction to software such as MATLAB, Simulinks, and ASPEN.
What problems are chemical engineers trying to solve in air and space?
Chemical engineers design, build and analyze processes that range in size and time. Some problems ChemE's work on include:
How do we transform low value materials into high value products?
How do we make this product in a scalable manner without a negative impact on the environment?
Can we optimize this process to be more economical, environmentally friendly, and safe?
How can we creatively utilize the ever-present heat transfer problems within narrow weight/cost restrictions?
How do we extract more energy/efficiency out of thermodynamic cycles with less environmental cost/impact?
Where do ChemE alumni go to work in the air and space industry?
ChemE alumni work on many aspects of the manufacturing, materials and design that go into air and space travel. They solve problems around fuel efficiency, power and energy systems, and testing and manufacturing processes.
Common employers:
Boeing
NASA
Woodward, INc.
PCC Prcision Cast Parts
Crane Aerospace
Honeywell Aerospace
The Jet Propulsion Lab
Valence Surface Technologies
Aerojet Rocketdyne
GE Aviation
Air Force Research Lab
Common titles in industry:
process engineer
project engineer
test engineer
manufacturing engineer
quality engineer
procurement engineer
design Engineer
systems engineer
propulsion engineer
Student opportunities & project examples in ChemE
Options, Focus Areas, and Curriculum Plans
See the Energy Systems and Polymers, Composites, Colloids, and Interfaces focus areas.
Undergraduate Research
Participate in undergraduate research with a faculty member advancing solutions in energy systems and advanced materials and interfacial engineering.
Student Organizations and Opportunities
Common opportunities that ChemE students participate in include:
Revolutionary Aerospace Systems Concepts-Academic Linkage (RASC-AL)
Student Projects and Capstones
Participate in an industry capstone project or special design project. Examples:
Fire-fighting drones (2017)
Polydrop (2014)