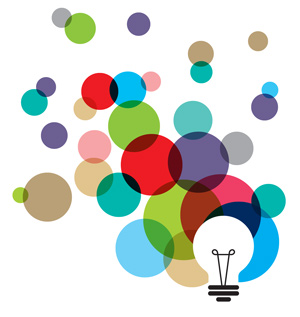 With the support of an endowed fund established by a donor in 2020, ChemE students, faculty, and staff are implementing inclusion, diversity, equity and anti-racism (IDEA) initiatives in our community.
The fund is supporting the following proposals from Spring 2021: 
Seminar series: Improving graduate school accessibility
The seminar/panel series aims to educate undergraduate students about graduate school as a next career step. This represents one approach to plugging the "leaky pipeline" of STEM majors from underrepresented groups to academic positions. Each seminar will consist of short presentations by three current graduate students, followed by a Q&A session. They will cover topics related to longer-term grad school preparations (e.g. undergraduate research), crafting a strong application, and others. The series will run in the 2021-22 academic year.
–Ava Karanjia and Adam Broerman, graduate students
K-12 STEM outreach course: DNA Origami for Drug Delivery Systems
The virtual learning environment has both increased the disparity in access to education, as well as hindered the ability to do outreach events for K-12 students. In response, this outreach course, conducted virtually in Spring 2021 at Cleveland High School in Seattle, was developed to reach a diverse student population and prepare participants for higher education through novel STEM projects.
Working with students in bioengineering and in biology, Mikey developed and taught a course that uses paper origami to represent DNA origami drug delivery technology. The approach allowed them to teach sophisticated concepts with ubiquitous materials. They presented the basics of pathology and developing therapies, recreated drug structures in origami, and showed students what lab work looks like at the UW through virtual visits.
–Mikey Chungyoun (B.S. '21)
Seminar course: Ethics and DEI for Chemical Engineers
This Ethics and DEI seminar aims to train chemical engineers who are ethically responsible and socially aware. The course will consist of guest speakers from the UW and other institutions to cover topics including workplace discrimination and implicit bias, along with case studies that highlight medical, environmental, and other ethical issues. A diversity-related course in ChemE will bolster coverage of DEI issues in the College of Engineering curriculum and improve DEI in the field more broadly. The seminar will be offered in the Winter or Spring 2022 quarter.
–Madeleine Clarke (B.S. '23), Jordy Jackson (B.S. '22), and Jimmy Ye (B.S. '21)
How to apply for funding
Any ChemE student, faculty, or staff may propose a project that advances our IDEA work.
Proposals are considered on a rolling basis, and should be submitted at least 3 months before the proposed project state date.
To apply, please prepare:
a short description of your project idea
a budget, up to $1,000*
a timeline
the expected impact of the work
Send your proposal to chechair@uw.edu with the subject line "IDEA fund"
* For requests over $500, discuss with the department chair first