The ChemE community is committed to bringing the excitement and thrill of chemical engineering to the next generation. We focus our efforts on groups that have historically been marginalized or excluded from engineering to address the structural inequities in who is encouraged to consider STEM degrees.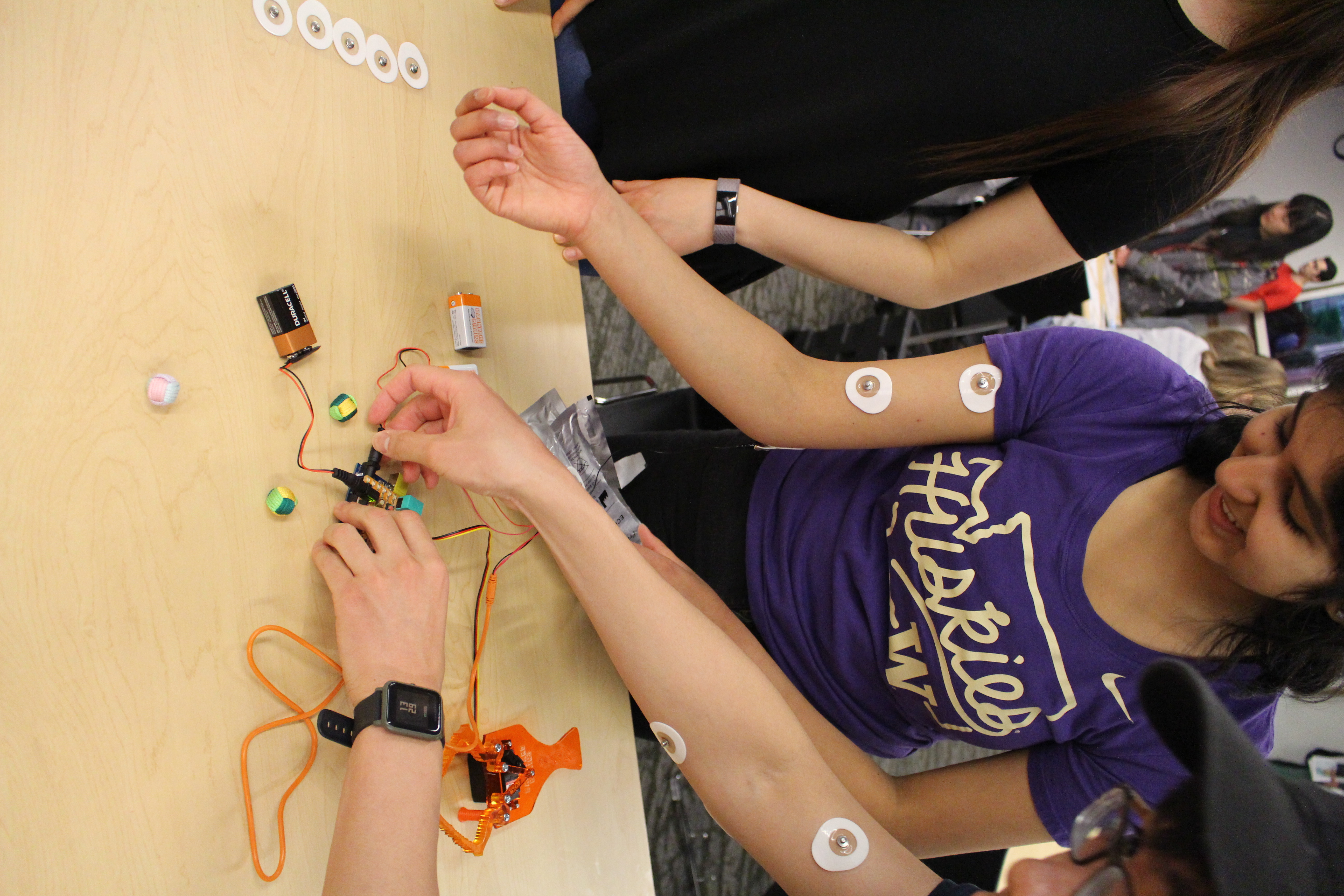 Introduce a Girl Fair
Women in Chemical Engineering (WChE) hosts an annual Introduce a Girl Fair to inspire young girls to pursue a career in STEM
Discovery Days
ChemE community members contribute to the UW College of Engineering's annual Discovery Days, which get elementary and middle school students excited about STEM
Outreach Toolkit
Visit the College of Engineering myCoE page for a toolkit supporting groups organizing outreach or working with youth. (UW NetID required)
College of Engineering Emerging Leaders
Learn More
Undergraduate students interested in outreach with first-year engineering students, high school students, and transfer students can apply for a paid role mentoring first-year students (Engineering Peer Educators and Engineering Design Coaches) or working with prospective students (Engineering Ambassadors)
The three main ChemE RSOs participate in outreach, as do other engineering and science clubs listed on this page.
Washington is one of the 11 "MESA States" in the national MESA USA network. Mathematics, Engineering, Science Achievement (MESA) is nationally recognized for its innovative and effective academic development program. MESA engages thousands of educationally disadvantaged students so they excel in math and science, and graduate with STEM degrees. MESA partners with all segments of higher education as well as K-12 institutions.
As part of the Community Engagement and Leadership Education (CELE) Center, Riverways Education Partnerships is a K-12 outreach program that connects undergraduate students from UW with educational and service opportunities in local and regional schools and community organizations through tutoring and mentoring, including alternative spring break programs.
Mentor for Bridge & Research Programs
Faculty, postdocs, and graduate students can serve as mentors for visiting high school and community college students participating in intensive, high-impact outreach programs. Here are some programs UW ChemE has traditionally participated in:
Anyone with NSF or NIH funding can use a supplement to fund undergraduate researchers in the lab! Talk to your Grants Manager to learn more.