About Us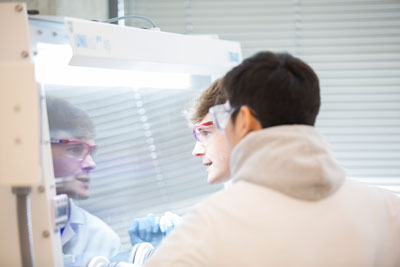 It's a small world, chemically speaking. On a molecular level, our students and faculty in the UW Department of Chemical Engineering are inventing the processes to make the raw materials that become our medicines, fuel, surfboards and cosmetics.
From the ongoing investigation of emerging nanotechnologies to the manufacturing of consumer goods, our faculty members advance knowledge in a way that changes lives. And we do so in an innovative way: teaching through experience.
As a relatively small department, our students develop strong working relationships with their professors and gain the opportunity to do meaningful research, both with professors within the department as well as with other departments and industry partners.