August 11, 2022
Kirk A. Nass (Ph.D. '89) is honored for his work in polymer science and advocacy for equal rights at Chevron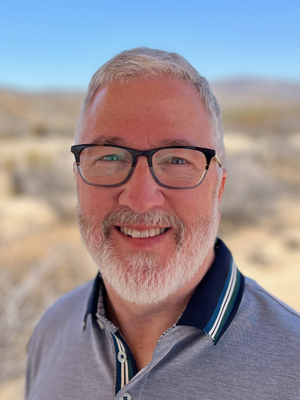 Dr. Kirk A. Nass is a polymer science expert and 31-year veteran of Chevron, retiring as Technical Team Leader for Dispersants, Inhibitors, and Fuel Additives. Over the span of his career at the company's Richmond Technology Center in the San Francisco Bay Area, he worked as a polymer R&D engineer; managed technical teams supporting performance additives for lubricating oils and gasoline; and advanced equity and inclusion for LGBTQ engineers. Nass earned a B.S. in chemical engineering from the University of Illinois at Urbana-Champaign in 1983 and a Ph.D. in ChemE from the University of Washington in 1989.
For much of his career, Nass worked on or supported widely-used products, including PARATONE®, a motor oil viscosity modifier used in about one-third of automobiles worldwide, and TECHRON®, Chevron's proprietary gasoline additive. He supported customers of these products globally, and was issued several U.S. and international patents related to polymers that modify oil viscosity. In addition, he earned two company Presidential awards for significant contributions to the company: one for designing and executing the testing plan for the rollout of a new product, and another for successfully pitching a product which helped Chevron win a competitive bid to supply additives to a major global motor oil company.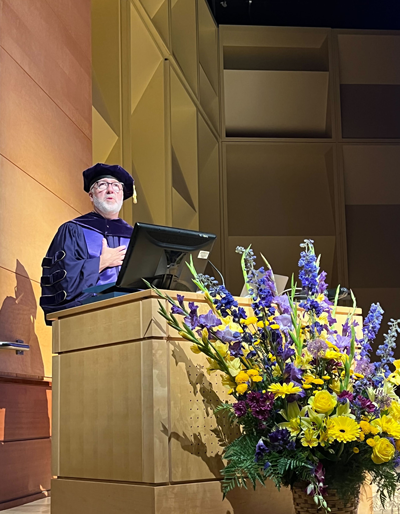 Dr. Kirk A. Nass addresses the audience at the 2022 Chemical Engineering graduation ceremony
From his first day at Chevron, Nass took steps to improve diversity, equity, and inclusion in corporate culture. He started with a seemingly small action: placing a photo of his boyfriend (now husband) on his desk on his first day of work in 1989. Ensuing conversations and connections seeded something much larger — the formation and growth of the Chevron Lesbian and Gay Employees Association, now known as Chevron PRIDE. Nass served as a founding board member of the organization and held various board positions, including Chair, for 10 years. During that time, Chevron added sexual orientation to its non-discrimination and non-harassment policies, extended domestic partner benefits to all employees, and officially recognized employee diversity networks.
Since his retirement in 2020, Nass has turned his focus to service and to guiding ChemE trainees in their professional development. He has spoken to ChemE classes at UW on multiple occasions about his career, and he now serves on the department's External Advisory Board. In his address at the 2022 ChemE department graduation celebration, he encouraged graduates to be their authentic selves and "hold the door open" to make things easier for other people. In that spirit, Nass and his husband, Michael E. Gillespie, have established scholarships intended for LGBTQ engineering undergraduates at both the University of Illinois and the University of Washington to continue supporting diverse STEM talent.