November 19, 2021
Since 1993, the Moulton Awards have recognized department alumni who have made exceptional contributions in industry, academia, government, or public service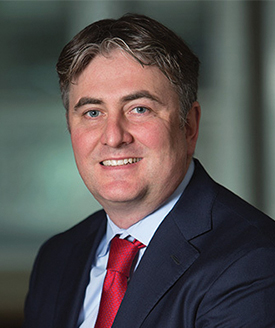 Distinguished Alumnus in Industry
Mark Lawrence (B.S. '94)
Managing Director, BlackRock
Mark Lawrence is a portfolio manager for the Opportunistic Credit Investment Team at BlackRock, focusing on public and private credit investments in special situations, direct lending, and secondary markets. Mark has extensive experience investing in companies across geographies, industries, and growth stages.
Prior to joining BlackRock in 2016, Mark had been a portfolio strategist for the Opportunistic Credit Team at Apollo Global Management, and a senior analyst at Solus Alternative Asset Management. There he identified, analyzed, and valued investments in a variety of industrial and basic materials sectors.
When Mark was at the UW, the entrepreneurial opportunities available to today's engineering students did not exist. His interest in business and finance was piqued soon after graduating, when he worked for a company run by a UW ChemE.
"It was interesting to see, when you combined a ChemE degree with a business degree, how much more you could do," he said. In fact, he considers business a pretty natural step for ChemE's because design in chemical engineering tends to go beyond feasibility to encompass economics.
Subsequently, Mark earned an MBA from the University of Notre Dame and embarked on a career in business finance. He quickly learned that his ChemE background uniquely suited him for certain challenging tasks. For example, while advising companies in bankruptcy for PricewaterhouseCoopers, one of his first deals was identifying a buyer for a business paper machine company. He was the one with the skills to go to the plant, talk to the engineers, understand how the operation worked, and relate it all to the company's financial viability.
Mark has a long track record of service as a UW alumnus. He is currently a member of the UW College of Engineering Visiting Committee and has previously served on the UW ChemE Advisory Board. In 2011, Mark and his wife, Nicole, established the Lawrence Family Endowed Fund for Chemical Engineering to support graduate students and innovation in research.
Mark underscored his focus on philanthropy in his address at the 2021 ChemE virtual graduation ceremony. "Give some back," he encouraged graduates. "Help the next student get to where you got."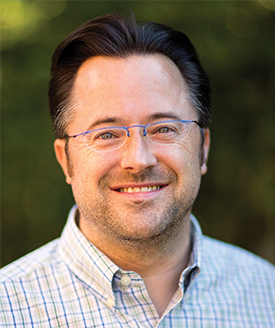 Distinguished Alumnus in Academia
Hugh Hillhouse (M.S. '96)
Rehnberg Chair Professor of Chemical Engineering, University of Washington
Hugh's research addresses fundamental science and engineering challenges that may help mitigate the climate and environmental impacts of human activity. For the better part of his academic career, he and his team have worked to reveal a deeper understanding of chalcogenide and perovskite semiconductor photovoltaics and to develop roll-to-roll printing methods for solar cells based on these materials.
Highlights from his research include the development of colloidal nanocrystal ink methods that enable the printing of high efficiency chalcogenide solar cells; photoluminescence methods to rapidly assess photovoltaic materials; high-throughput methods for solution-processed semiconductor deposition; and new perovskite solar cell architectures. At various times, his group and collaborators have held world records for performance of high-bandgap perovskite solar cells and all-perovskite tandem solar cells. Most recently, his group has focused on understanding the stability of perovskite semiconductors and solar cells.
In another area of research inspired by his love for the natural world and marine environments, his group has been exploring ways to electrochemically degrade pharmaceutical compounds in human waste. Pharmaceutical pollution in aquatic environments is pervasive, with profound effects on ecosystems.
Prior to joining the UW ChemE faculty in 2010, he was an associate professor of chemical engineering at Purdue University. He earned his undergraduate degree at Clemson University; his M.S. at UW, studying colloidal phenomena with John Berg; and his Ph.D. at the University of Massachusetts at Amherst, working on the self-assembly of nanostructured thin films with Michael Tsapatsis.
Hugh has published more than 100 peer-reviewed research articles that have been cited by more than 11,000 other publications. In 2016, he was selected by the U.S. Department of Energy to host a visit by Secretary of Energy Ernest Moniz to showcase advances in solution processed photovoltaics. He has also won the NSF CAREER Award and the Purdue University Early Career Research Excellence Award. In addition to his research and teaching roles, he consults for companies and vets technology for investors in the nanotech and cleantech sectors.