November 18, 2021
Jorge Marchand, Shachi Mittal, and Ben Rutz join ChemE in the 2021-22 academic year
Jorge Marchand
Assistant Professor of Chemical Engineering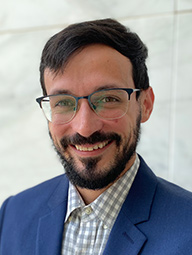 Jorge will join the ChemE faculty as an assistant professor in January 2022. His work utilizes fundamental approaches in synthetic biology, chemical biology, biosynthesis, and biomolecular engineering to expand the building blocks of life. Further, he seeks to use that non-standard biology to produce unique and valuable molecules, such as therapeutics. His approach — coaxing biology to accomplish what's typically done via chemistry — can reduce the use of fossil fuels and toxic solvents in manufacturing processes.
Jorge completed his Ph.D. in Chemical and Biomolecular Engineering at the University of California, Berkeley, and a postdoctoral fellowship in the Department of Genetics at Harvard Medical School.
For his next step, Jorge says he was interested in "finding a place where there's a lot of synergy with others," and UW hit the mark. He discovered that collaboration among synthetic biology researchers was commonplace, not only in ChemE but also across many other departments.
More importantly, he says he was drawn to the mission of the UW and is passionate about teaching and establishing his lab at a public institution. Jorge will introduce students to the important role biology plays in many areas of ChemE in teaching the Biological Frameworks for Engineers class. In the future, he plans to develop more in-depth courses on other topics of interest, such as natural product engineering, which leverages natural biosynthetic pathways to engineer organisms capable of producing next-generation therapeutics, biochemicals, and biomaterials.
Finally, he found alignment with the department's culture and leadership around diversity, equity, and inclusion. As a student, Jorge became involved with affinity groups such as the Society for Advancement of Chicanos/Hispanics and Native Americans in Science (SACNAS). "That got me thinking about problems with DEI in academia," he says. In his faculty role, he recognizes he'll have opportunities to make STEM higher ed more accessible, and will direct energy toward equitable and inclusive student recruitment, in particular. "We're the jack of all trades as a discipline," he says, and likewise its practitioners should mirror that diversity.
Shachi Mittal
Assistant Professor of Chemical Engineering • Adjunct Assistant Professor of Laboratory Medicine and Pathology, School of Medicine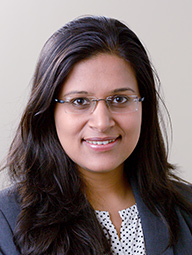 Shachi Mittal joined the ChemE faculty this fall, adding unique expertise in combining advanced imaging with data science for cancer diagnosis. Bridging the gap between engineers and clinicians, she aims to design new technologies that can be rapidly adopted into clinical settings. Before joining UW, she was a Beckman Postdoctoral Fellow at the University of Illinois at Urbana-Champaign.
Shachi's lab employs both experimental and computational methods to investigate the molecular, genomic, and immunological signatures of cancer. Cancers can develop differently in different patient populations. Applying multispectral imaging, which tracks many molecular markers, can point to individualized disease management approaches. And when augmented with artificial intelligence, measurements from diverse patient groups can enable comprehensive characterization of disease and assist in early intervention strategies.
Shachi's journey from childhood in India to a tenure-track faculty position at UW resulted from a series of events that empowered her to dream big. High school teachers went out of their way to encourage her to take the difficult entrance exam for the Indian Institute of Technology Delhi; the selective Khorana Scholars internship program in the U.S. got her hooked on research; and mentors encouraged her to apply to Ph.D. programs.
"My mentors played a critical part in my professional journey," she says. She credits these mentors for recognizing her skills and motivating her to aim for the highest of goals. As a woman of color in academia, she recognizes the importance of equity and inclusion, and believes that mentorship can empower students and position them for success.
Consequently, Shachi is extremely passionate about mentoring, especially women and students from underrepresented communities in STEM. "When I see my mentees succeed, it gives me a lot of happiness and the motivation to go on," she says. She believes strongly that the success of her trainees will define her lab's success.
In Seattle and at UW ChemE, Shachi sees optimal alignment with her interests. When it comes to research, she says, "there are so many opportunities here to combine the engineering and clinical expertise for developing patient-care-driven technologies."
Further, the culture of inclusion in UW ChemE was a big factor in her decision to join. She observed how everyone is valued for what they can bring to the table, that DEI really matters, and that her values mesh with ChemE's. "Not only will the department contribute to my growth, but I can positively contribute to the department," she said. "It's a lock-and-key fit."
Ben Rutz
John C. Berg Endowed Assistant Teaching Professor in Interfacial and Colloid Science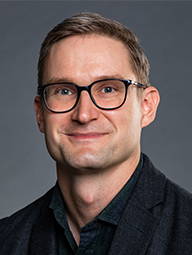 An alumnus of UW ChemE (Ph.D. '14), Ben Rutz returned to the department this fall as its first assistant teaching professor. He brings extensive industry experience working on composite materials and polymer chemistry and will bolster ChemE's longstanding strength in surface, interfacial, and colloid sciences.
During his graduate work in professor John Berg's lab, Ben accumulated expertise in polymer matrix composites and surface science. He utilized self-assembled nanomaterials to modify fiber surfaces to improve strength and achieve desired functionality of structural composites.
He went on to work for Toray Composites, starting in Decatur, Alabama, conducting fundamental and product-driven research on carbon fiber surface treatments. Then he transitioned to a role in Tacoma to develop thermosetting composites, and their manufacturing processes, for the next generation of commercial aircraft.
Now at UW, Ben is teaching the lab-intensive interfaces and colloids course, a perennial favorite among students. "To be any good at nanoscience, and to build and manipulate nanomaterials, you need to have that background in interfaces and surfaces," he says. "That's the brilliance of this class." A past winner of the McCarthy Award for Excellence in Chemical Engineering Graduate Student Teaching, he adds that his favorite way to teach is in the laboratory setting, and he's excited to harness students' enthusiasm around the return to in-person learning.
Along with teaching duties, managing ChemE's shared instrument facilities, and advising the student chapter of AIChE, he will also lead the department's growing industry capstone program. Capstone projects are valuable additions to the undergraduate experience, he says, especially given the many reasons it's challenging for students to complete summer internships. These "on-campus internships" impart professional skills such as project management and budgeting, and Ben has the unique experience of having worked with student capstone teams from the industry side.