UW Chemical Engineering Professor David Castner Wins 2018 AVS Medard W. Welch Award
Stephanie Ashby
June 8, 2018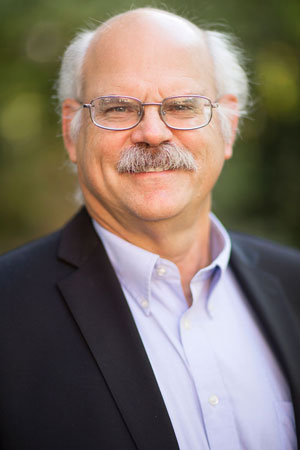 This spring, UW ChemE Professor David Castner was awarded the American Vacuum Society's highest honor "For leading advances in rigorous and state-of-the-art surface analysis methods applied to organic and biological samples." The Award is given in recognition of outstanding research in the fields of interest to AVS. The winner must have accomplished outstanding theoretical and/or experimental research within the ten years preceding the year in which the award is made. Established in 1969 to commemorate the pioneering efforts of M.W. Welch in founding and supporting AVS, the award consists of a cash prize, a medal, a plaque, and an honorary lectureship at a regular session of the AVS International Symposium.
Professor Castner is also an adjunct Professor of Bioengineering and co-Director of NESAC/BIO, whose core projects are aimed at advancing state-of-the-art surface analysis in biology and medicine through a combination of developments in new instrumentation, experimental techniques and data analysis methods. He is an AVS Fellow, American Institute of Medical & Biological Engineering Fellow, and a Biomaterials Science and Engineering Fellow. Among his many awards, Dave also recently received the 2017 ECASIA award for his achievements in surface analysis.
When he has some free time, Dave can be found working on one of his classic cars or fishing for steelhead and salmon.