Science and engineering are not just that - a research image can captivate us and tingle our imagination.
UW Chemical Engineering students engage in innovative research with world-class faculty but they are more rarely asked to exert their artistic talents. We asked them to showcase their creativity by altering and coloring research images out of ChemE labs with clever titles and descriptions. The results were nothing short of amazing. The art work produced during the inaugural and subsequent SEA competitions will adorn the walls of Benson Hall and make a long lasting impact beyond research.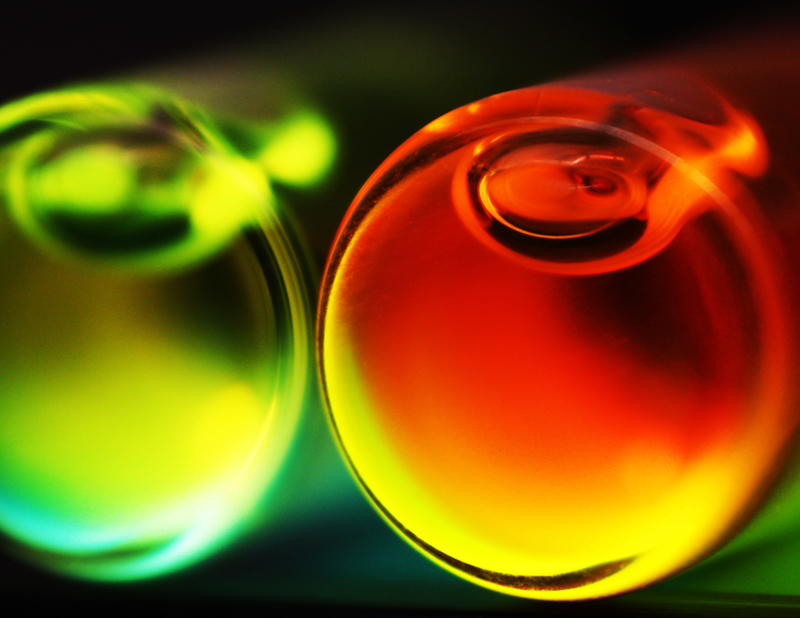 1st Place Winner: "Exciting Colors" by Brittany Bishop (Holmberg Lab)
Cadmium selenide quantum dots being excited under UV light to emit fluorescent light
We received a total of 17 entries from undergraduate and graduate students and the Selection Committee had the arduous task of selecting the following three winners who received cash prizes thanks to the generosity of alumna Dorothy Bowers (B.S. '69):
1st Prize - Brittany Bishop for "Exciting Colors"
2nd Prize - Brittney Hellner for "Christmas in a Petri Dish"
3rd Prize - Kannan Aravagiri for "Planets Escaping"
The masterpieces were unveiled at the June 9 reception. Here is the compilation slideshow.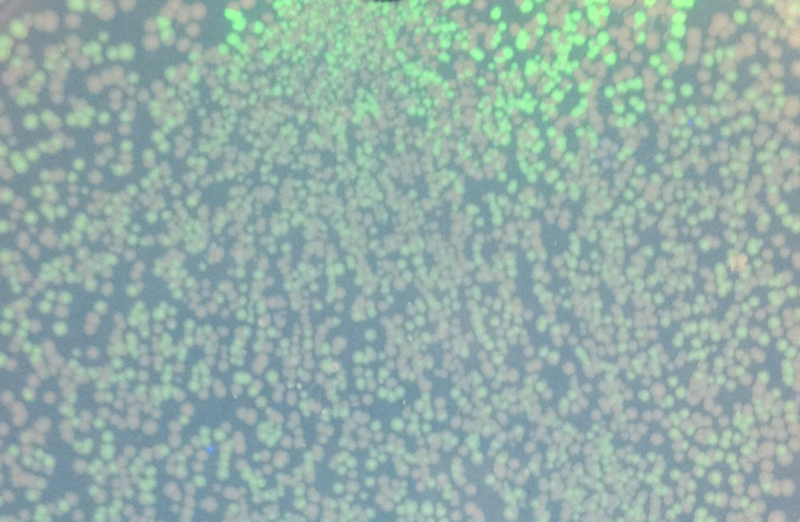 2nd Place Winner: "Christmas in a Petri Dish" by Brittney Hellner (Baneyx Lab)
E.Coli cells expressing two different proteins, mCherry and sfFGP.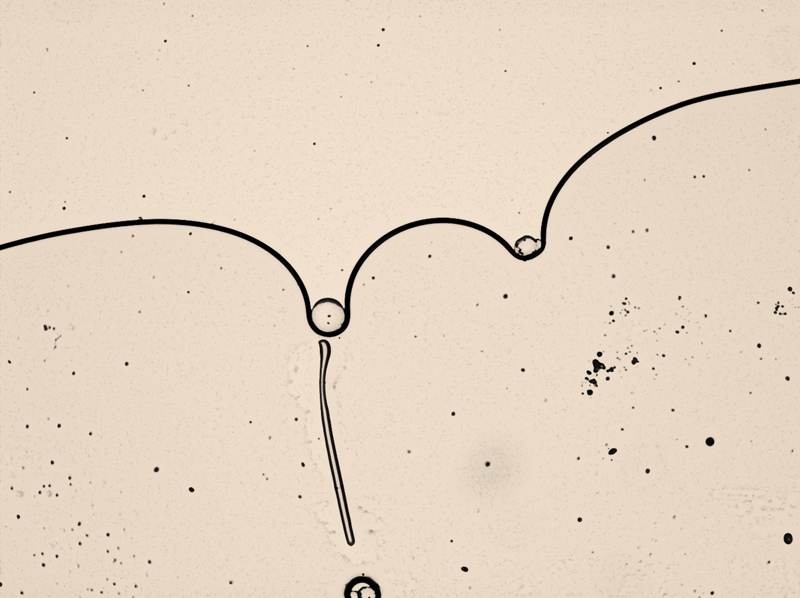 3rd Place Winner: "Planet Escaping" by Kannan Aravagiri (Baneyx Lab)
Chitosan microspheres produce using ionotropic gelation from an oil/water emulsion. Microspheres were found on the edge of a pool of water during imaging.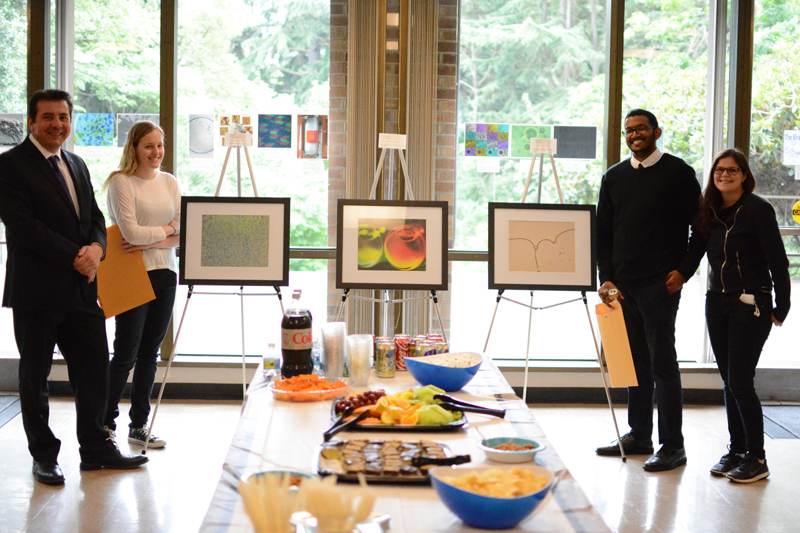 From left: Chair François Baneyx, 2nd place winner Brittney Hellner, 3rd place winner Kannan Aravagiri, 1st place winner Brittany Bishop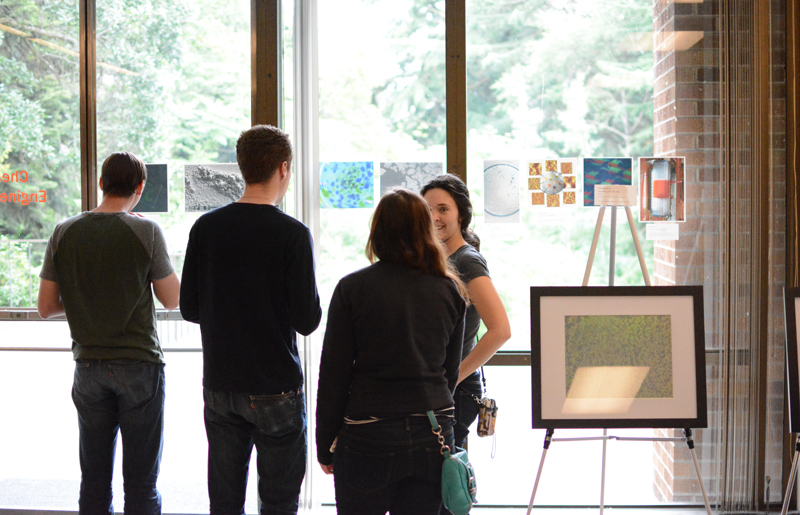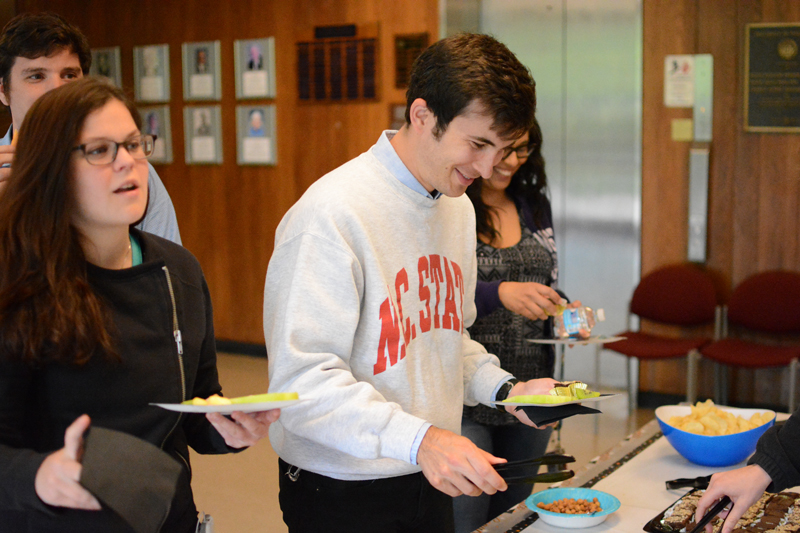 ChemE Science & Engineering as Art Slideshow