The UW College of Engineering Industry Capstone Program brings together UW students and companies to tackle real-world, multidisciplinary engineering problems. In ChemE, teams of students tackle projects in a wide range of fields, including:
Advanced materials and interfaces: polymers, nanomaterials, colloids
Health and biotechnology: synthetic biology, protein engineering, biomaterials, nanomedicine
Data science: machine learning, AI, molecular design, high throughput experimentation
Clean energy and sustainability: solar energy, fuel cells, batteries, sustainable chemical transformations, advanced water treatment
Industry capstone sponsors will:
propose and sponsor a project to get a low-cost look at an engineering challenge you don't have bandwidth to address
provide a student team with the opportunity to embark on a full-scale design process, resulting in a prototype or similar end-product
be able to assess student talent and recruit for jobs
get logistical and staffing support from the College, with a clear process for handling IP
For graduate students: Data Science Capstone Projects
Since 2017, ChemE has run a highly successful, data science-intensive capstone program through an NSF training grant. Students in this program learn advanced data science skills and apply them to real-world engineering challenges related to energy, health, and the environment.
Building off these successes, ChemE is now partnering with the UW College of Engineering Industry Capstone Program to continue offering data science projects to teams of graduate students. Projects will span Winter and Spring Quarters. Further, ChemE invests a level of faculty mentorship that you don't typically find in capstone projects, resulting in higher-quality deliverables to your company.
For the official kick-off and pilot of our graduate-level expansion in the 2021-22 academic year, companies can sponsor a project at an introductory rate of $15,000. Project proposals are due October 1, with firm commitments required in mid-October. Learn more on the COE Industry Capstone website.
Past sponsors include:
Cargill
Enel Green Power
KPMG
Microsoft
Novo Nordisk
Optimum Energy
Read about our 2018 graduate capstone season >>
For undergraduate students: Senior Design Projects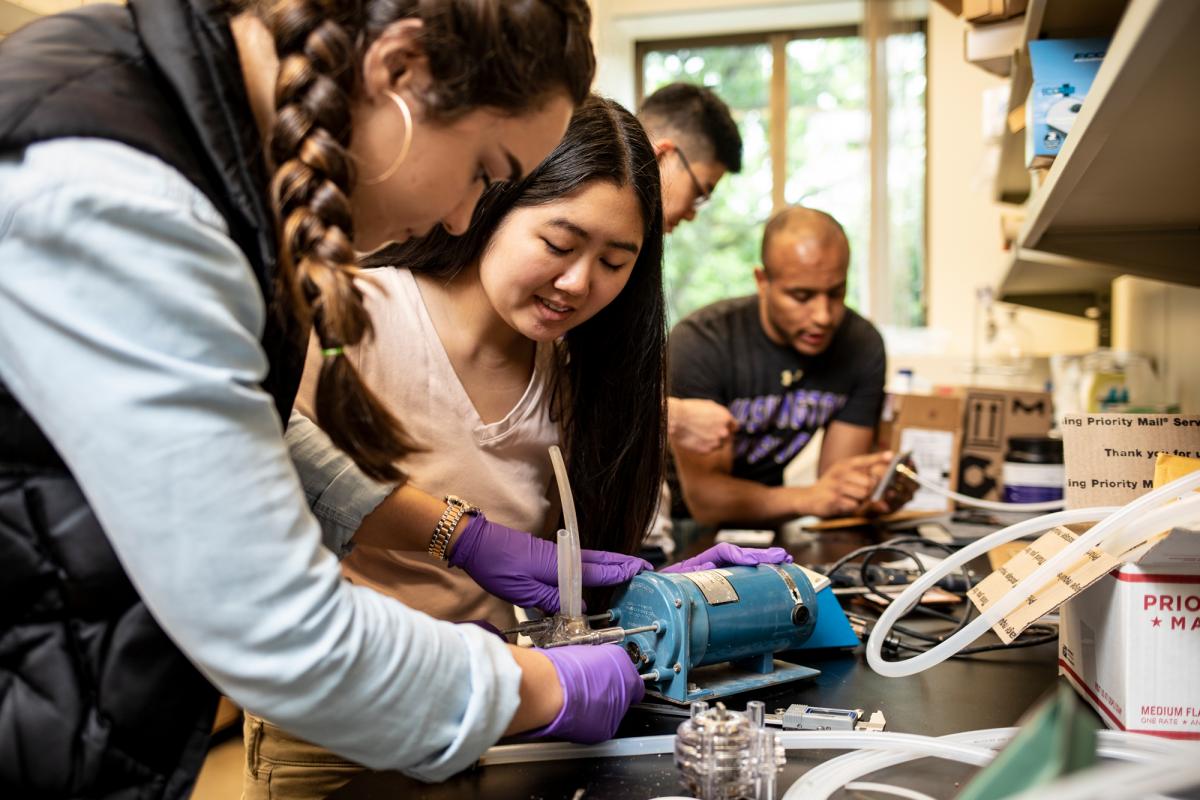 We are seeking industry partners to sponsor student capstone projects that span winter and spring quarters. Our senior capstone program provides students with valuable experiential learning in real-world settings. Teams experience the rigor and structure of a full design cycle, and have tackled projects entailing techno-economic analysis, chemical production efficiency, and environmentally-responsible manufacturing processes. In return, sponsors gain new insights and the opportunity to interact with rising engineering talent.
Past ChemE capstone sponsors include:
Boeing
Membrion
Novo Nordisk
Sironix
Talking Rain