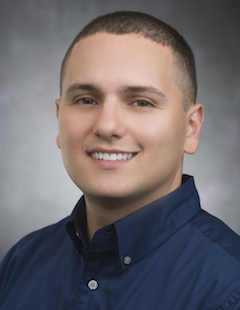 Why UW ChemE? UW strongly emphasizes experiential learning. I have been able to conduct research and take on leadership positions within clubs while studying on a beautiful campus and living in a community focused on environmental stewardship.
What is one cool opportunity you've had as a ChemE? Junior year, I helped to plan the regional AIChE student conference hosted at UW which includes the Chem-E-Car competition. We didn't have an active Chem-E-Car team, and I was able to be one of the founding members of our current team which ended up winning the event.
What advice do you have for students thinking about ChemE? ChemE coursework is demanding, but you still need to get involved outside of class and have a plan for after graduation. Understand that ChemE is more about processes and systems than it is about chemicals. And get to know your classmates!