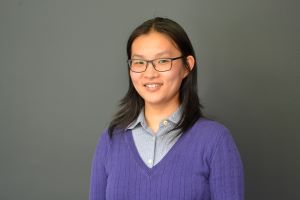 Shuyi Ma
Acting Instructor, Department of Microbiology
University of Washington
Network-centric Dissection of Infection and Treatment
Monday, October 19, 2020
2:30 PM
Zoom:
Contact chemeadv@uw.edu for the meeting ID and password. Please include your university affiliation and interest in the seminar.
Abstract
During infection, the pathogen dynamically adapts to stresses from drug treatment and from host immunity through molecular changes coordinated through their biological networks. For the world's deadliest infectious disease, tuberculosis, context-specific differences in host and pathogen responses can tip the balance of treatment outcomes from successful cure in under two months of therapy to treatment failure after six months of therapy and the emergence of drug resistance. My research seeks to understand which biological network activities drive outcomes of infection and treatment in order to inform the rational design of therapeutic intervention strategies that are safer, more potent, and more difficult for the pathogen to evade.
Bio
Dr. Ma is a chemical engineer by training and an expert in integrating computational and experimental systems biology approaches for biomedical applications. She did her graduate work with at the University of Illinois and the Institute for Systems Biology, where she applied statistical machine learning tools to identify biomarkers that could diagnose multiple lung diseases. As a postdoctoral scientist, she has developed and applied computational and experimental network-based approaches to study Mycobacterium tuberculosis (Mtb) metabolism, gene regulation, and molecular responses to drugs. She will be an Assistant Professor at Seattle Children's Research Institute starting January, 2021.