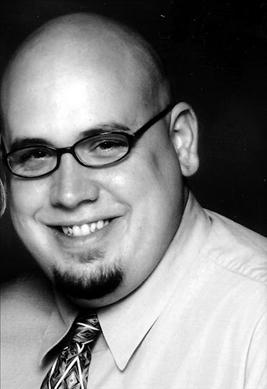 Alum and former AIChE (American Institute of Chemical Engineers) Class President Donald "Don" Montrose (BS '04) passed away on March 26, 2012 due to a pulmonary embolism.
"Don has a special place in my memory," said Prof. John Berg. "He was a stellar student. I got to know him very well when I supervised his undergraduate research, and his insights and skills in the lab, as well as his eternally upbeat approach, paid off very well. He took first place in the research paper contest at the AIChE Regional Conference, and furthermore we were able to publish the results of the work in a scholarly journal."
Prof. Berg remembers Don's dedication and success as AIChE President. "As AIChE faculty advisor, I worked closely with Don. The year Don was president was an especially important year because the University of Washington hosted the Pacific Northwest Regional Conference. With the help of Don and his classmates, this conference was a huge success. Because we had worked so closely together in different ways, we stayed in touch following Don's graduation."
Don graduated from the UW after completing National Guard duty. After graduation, he impacted the business world and had a vibrant career at Catalytic Solutions in Ventura, CA as a general manager.
He is survived by his wife Chris and children Dominique and Dante.
A fund has been established in the department provide financial awards to ChemE undergraduate students in Don's name. "The fund is aimed at benefiting an undergraduate student in Chemical Engineering who is following in Don's footsteps," said Prof. Berg. For more information or to give to the Montrose Memorial Fund, contact Assistant Director for Advancement Joseph Sherman at shermjp@uw.edu or visit Donald Montrose Memorial Fund.